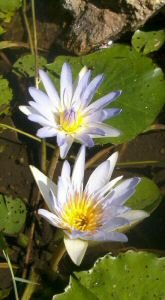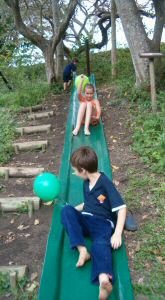 Bellevue Park
ECO PLAY ZONE & BOTANICAL GARDEN
(Main Road, Ramsgate. Tel 039 3166097,
Mobile 073 775 2861,
Email bellevue@telkomsa.net)
SOUTHERN EXPLORER 609
Open Tuesday to Saturday 9am to 5pm,
Sunday 9am to 1pm
Adults R20 Children & Pensioners R15
'The world is in environmental crises dominated by environmental issues and risks such as loss of biodiversity, pollution, deforestation, urbanization and many others. For many commentators, the solution lies in provision of adequate education, including environmental education.' Prof. Callie Loubster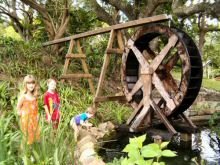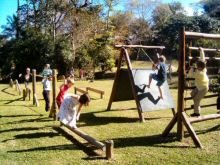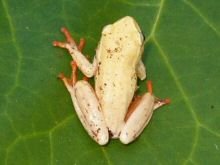 Bellevue Park is a Natural Heritage Site and the area has been rehabilitated
to provide a living resource in which to encourage environmental education.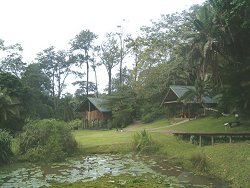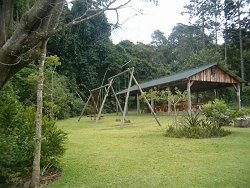 secure and safe (the park is fully fenced)
wheelchair and pram friendly
lots of parking
over 200 species of indigenous trees
a variety of habitats – forest, wetland, ponds and stream, noo noo wall
naturally occurring wildlife; birds, insects, frogs, butterflies, leguaan, dassies, crabs etc
sensory play area and sand pit for kiddies
grassy lawns for picnicking
interesting and informative signage
interactive mechanical models
examples of alien plants
viewing tower
obstacle course
slide & swings
educational worksheets – R2 each
special prices for schools and birthday parties
refreshments available at entrance shop
a selection of indigenous plants for sale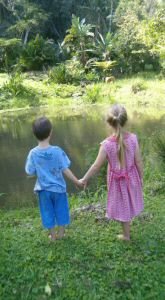 Special entrance charge for school groups and parties.
Prices on request.